Welcome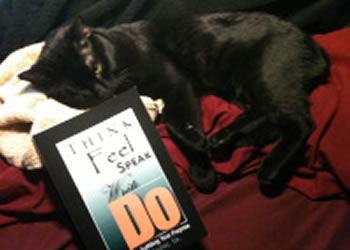 THINKING, FEELING, SPEAKING, WRITING, AND DOING is the process we all can use to fulfill our divine purpose in life. Many of us are frustrated, confused, lack enthusiasm and are going through the motions in life because we are not doing what we have been created to do. We have settled for the world's definition of who we are instead of agreeing with God who has created us ON PURPOSE. 

We will find that if we THINK, FEEL SPEAK, WRITE AND DO on purpose, we can and will live a fulfilling life as we were created to live, on purpose. Get started today!
Think, Feel, Speak, Write, DO!
Am I Living
My Purpose In Life?
FROM THE FOREWORD: Do you ever ask yourself, "What am I doing here?" "Why do I exist?" "What is my purpose in life?" Most of us are too busy living to stop and think what our lives are all about. We work and work like machines, simply waiting to collect the pension at the end of the rainbow. We do what we have to do to survive in this world and often never get to actually live.
Ask yourself, "If I had all the resources I needed, including people and time, what would I be doing?" More than likely, your answer won't be: "Exactly what I am doing now!" Somewhere along the way, during our struggle to be like the "Jones'", we have lost our dreams, just like the "Jones'", and have settled for what the world has defined as "a normal, everyday life."
But deep down inside we yearn for more. Not necessarily more money, but rather a more fulfilling life. We know we are created to be more than ordinary, not merely existing.